Society news
ISCE 2022 meeting
The next
ISCE (International Society for Computerized Electrocardiology) annual meeting
will take place on April 6-10, 2022 in Henderson, Nevada, USA.
ICE 2021 complete
The 2021 edition of the International Congress of Electrocardiology (ICE) is completed but there is plenty of content still available on the conference website so please visit the website and review the many contributions. To view the ISE Young Investigator Competition final presentations and awards see this video.
ISE Webinar series
Since it is still difficult for many to travel nowadays, the ISE will continue its popular online seminar series over the coming months. We anticipate an excellent series with world-class speakers.
The format of most webinars is a 15-minute talk and 5 minutes of discussion. We host them via Zoom at a time of day that we hope works (more or less) for everyone. Invitations for the meetings and the modalities for registration are sent by e-mail to the members of the ISE.
The next webinar will be on December 13 (8-9 AM EST in New York, 14-15 CET in Brussels, 13-14 in Turkey, 21-22 in Japan). The theme is ECG in Inherited Arrhythmia Disorders and it will be chaired by Professors Emanuela Locati (Milan, Italy) and Gary Tse (Tianjin, China and Kent, UK). Speakers are:
Prof. Wojciech Zareba (University of Rochester): Diagnostic and Prognostic Significance of ECG Changes in LQTS
Prof. Pyotr Platonov (Lund University, Sweden): Diagnostic and Prognostic Significance of ECG Changes in ARVC
Prof. Henning Bundgaard (Rigshospitalet, Copenhagen, Denmark): Familial ST-depression Syndrome - A Novel Disease Entity
To watch past events, click on the links below or see all of them on our YouTube Channel.
JECG now on Twitter

The Journal of Electrocardiolopgy is now on Twitter so follow along and get the latest updates on content, people, and activities.
ISE now on Facebook
The ISE has its own Facebook page now also with an ECG of the day.
Fifth ISE Webinar
The ISE hosted a Webinar on 15th June. It started with the presentation ceremony of the Bayés ECG Award (2021) to Dr. Pawel Matusik, followed by two presentations on ECG and Envenomation.
Bayés ECG Award (Prof. Tom Ribeiro [Belo Horizonte, Brazil], Dr. Pawel Matusik [Dębica, Poland] and Prof. Bayés de Luna [Barcelona, Spain])
ECG and Envenomation: Snakebites (Ms. Kiera Liblik, [Ontario, Canada])
ECG and Envenomation: Scorpions (Mr. Jeremy Hui [Hong Kong, China])
Prof. Kamalan Jeevaratnam (Surrey, UK) and Prof. Gary Tse (Tianjin, China and Kent, UK) moderated the session.
Other Upcoming Conferences and Events
For a comprehensive list of related upcoming events, see Rob MacLeod's conference page.
Message from the President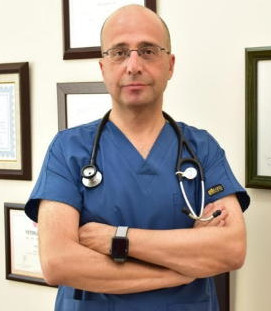 Dear members of ISE, colleagues, and friends,
I am extremely honoured to start serving ISE as the President for the next two years. This is a huge privilege, but also a very big responsibility, which I can only hope to fulfill.
I would like to acknowledge the Past President, Antonio Luiz Ribeiro, for his immense work during the last two years. I take over ISE in excellent health and successful operation. I promise that I will do my best to maintain the same level of activity as he established.
We will walk together to make the ISE the strongest advocate for our discipline and our professions. I will give my best to serve the Society in order to help it continue to achieve its goals.
Electrocardiology is an extremely dynamic discipline. Although its roots may be traced to the beginning of the twentieth century, the science of electrocardiology has continued over the last few decades to be an evolving, growing and interesting field. I assure you that we will always provide an innovative and comprehensive overview of the latest research developments in electrocardiology here, and via our Journal of Electrocardiology and that the Society offers the proper place to initiate international projects of value such as the establishment of guidelines.
The Council of ISE would like to encourage young researchers at the beginning of their careers to get involved in its activities. The ISE's work is focused on enriching your experience as a member, so it is always open to feedback on its current services and how it can better serve you. Please feel free to contact me at any time with suggestions for enhancing the work of ISE.
Kind regards.
Prof. Bulent GORENEK
President, International Society of Electrocardiology