The submissions web site for the 2018 edition of the Internatioanal Congress on Electrocardiography (ICE) is open!
The ICE is the second joint meeting of our society and the International Society for Holter and Noninvasive Electrocardiology (ISHNE) and we are very excited to be heading to Japan for 2018! This year, we also have the welcome support from the Journal of Electrocardiology, who will publish all abstracts of those accepted for the confernece and who attend and present.
Deadlines for ICE:
Dec 1, 2017: opening of abstract submissions
Jan 31, 2018: deadline for abstract submissions
March 1, 2018: announcement of accepted submissions
June 28-30: Conference in Chiba-city Japan!
The Journal of Hospital Medicine has just released a new article that brings together leader from our society and our partners at ISHNE to identify the ECG interpretation compatentices for trainees. The paper addresses the need that "Currently, many medical education programs lack an organized curriculum and competency as- sessment to ensure trainees master this essential skill."
Find the text of the new paper here and address comments and suggestions to our president, This email address is being protected from spambots. You need JavaScript enabled to view it., the corresponding author for the paper.
Dear Colleagues and Friends!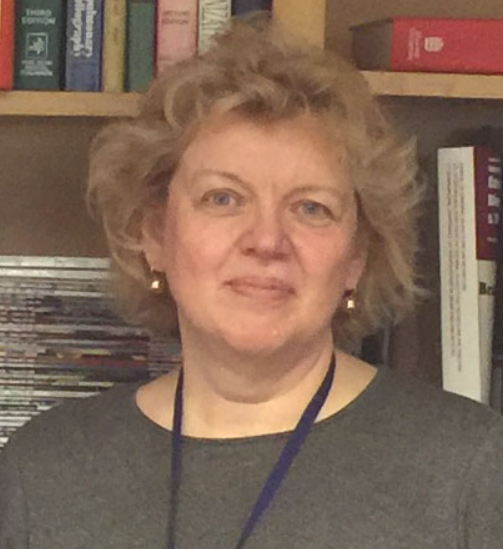 On behalf of the ISE-ISHNE ECG Congress Organizing Committee, I would like to thank all Speakers, Participants, and Organizers for an excellent event! More than 150 participants representing over 15 countries attended the Congress. More than 100 abstracts we re submitted for consideration and most were presented at the meeting. More than 20 young investigators competed in the Young Investigators Competition. The highlights of the C ongress included debates on controversial ECG issues, "How-to" sessions, Round Tables Discussions and Key Note Talks. The Inaugural Mark Josephson Lecture on cardiac arrhythmia mechanisms was presented by the Director of UCLA's Cardiac Arrhythmia Center - Dr. Shivkumar. The exchange of scientific ideas and state-of-the-art presentations will serve as a foundation for our field moving forward, for the benefit of our patients.
Larisa Tereshchenko, MD, PhD, FAHA, FACC, FHRS, CCDS
President of ICE/ISHNE 2017
Associate Professor of Medicine
Knight Cardiovascular Institute
Oregon Health & Science University
This illustration is by "Juan Pablo Compaired" the artist responsible for the section "Medical Humor" of the IASC. Juan Pablo Compaired has also contributed with the cover of Journal of Electrocardiology (vol July-August 2017).
I am sure that you all know what happened to our friends in Mexico this week. A new earthquake has hit the center of Mexico including the "DF", resulting in the loss of several lives. And this even happened while Mexicans were remembering those who died in a massive earthquake years ago. I lost a dear family friend in the 1985 event.
We heard the news from Mexico while celebrating the International Society of Cardiology (IASC) meeting in Panama. All of a sudden, our Mexican friends and colleagues lost communication and for several hours, we did not hear anything from them. We quickly regrouped to determine how to cover the presentations of 38 Mexican colleagues. Everybody stepped up to the plate. Everybody wanted to help.
Each of the subsequent presentation was dedicated to our Mexican brothers who lost their lives during the earthquake and to recognize the heroes who kept working hour after hour to find survivors and to help those in need.
By Thursday night, the airport in Mexico DF became operational, and some of our colleagues decided to come to Panama, to participate of the IASC meeting. They left behind their scared families, their homes in need need of repairs, and their clinics…all to celebrate science, to do what Mexicans do best: to honor their passion for a better world, a healthier world; a world with a chance of better cardiovascular protection to everybody in this incredible continent.
I was truly inspired by our Mexican colleagues and their commitment to science.
The ISE wishes to extend our condolences to the families of the victims and to show respect for those who will be working hard to comfort the victims of this catastrophic event.
Adrian Baranchuk MD FACC FRCPC FCCS
President, International Society of Electrocardiology
Dear Colleagues and friends,
We have all heard the news from Barcelona about this horrible attack. There are no words to repudiate enough this act of cowardice against the community of our beloved town of Barcelona.
The International Society of Electrocardiology sends our deepest condolences to the families of the victims. We are praying for the full recovery of those hurt during the attack. We also stand up for the people of Barcelona, and we invite all our community to attend the European Society of Cardiology next week. We will show our respect to the victims and our solidarity with the amazing Catalan people.
We are not afraid.
This miserable attack will help us to be stronger, to support together our principles of freedom, diversity, and tolerance. This small fraction of atrocious people will not alter our plans as a community.
Cataluña has given us amazing individuals, insuperable cardiologists who have transformed Medicine into a better science: Valentin Fuster, the Brugada Brothers, Antoni Bayes de Luna, and so many other brilliant colleagues that the list could quickly fill up this page. Let's visit them in their own town next week to celebrate our conviction to a better and healthier world.
Barcelona, the ISE is with you.
Adrian Baranchuk MD FACC FRCPC FCCS
President, International Society of Electrocardiology
A Tribute to Prof. Antonio Bayés de Luna,
by his son, Prof. Antoni Bayés Genís
At the XXII Annual Meeting of the International Society of Cardiovascular Pharmacotherapy (ISCP) held in Barcelona (Spain) on the 24th and 25th of August 2017.

"Antonio Bayés de Luna, as you well know, is my father. This is a biological issue; one has nothing to say about this. I would just say: I'm proud of it!!!
Antonio Bayés de Luna is also my friend. This is not biology; a friend is chosen voluntarily…and I can attest that we are very good friends. And as good friends, sometimes we have arguments…
Antonio Bayés de Luna, is also my mentor. He has mentored me throughout my career and has been the mentor of dozens of fellows during his professional lifespan. He is a good mentor, pointing to the right direction (sometimes a bit "pushy", it is true…) and with a clear idea of what to do. He has great charisma, and all of you that know him, will for sure concur with me.
Antonio Bayés de Luna is the "King of ECG". Antonio has excelled both at EKG research and education. He is world-wide recognized for his innovative ideas on EKG and his contributions to a more precise and refined diagnosis.
He has also the ambition to change the world, to make it a better one. Antoni has accomplished this goal by his active participation in scientific societies. He has been President of the Catalan Society of Cardiology, the Spanish Society of Cardiology, the World Heart Federation, and also served a term as President of the International Society of Cardiovascular Pharmacology!
With no doubts, he deserves this career recognition…an many more…he is quite young yet!!!"
Congratulations,
Toni
Prof. Antoni Bayés-Genís
Dr Antoni Bayés-Genís is Head of the Heart Institute at Hospital Universitari Germans Trias i Pujol in Badalona (Barcelona, Spain), director of the ICREC (Heart Failure and Cardiac Regeneration) Research Program, and Full Professor at Autonomous University of Barcelona. He has published over 350 SCI papers with more than 6206 citations. He is inventor of 9 international patents and has established several collaboration agreements with biotechnological companies.
Message from the president
Dear Colleagues
It is a great pleasure to accept the position of President of the International Society of Electrocardiology (ISE) for the period 2017-2019.
I will do my best to help the Society to continue developing, to attract larger audiences, and to promote educational strategies beyond the organization of our annual congress.
I would like to start thanking a group of individuals. First of all, my full recognition to Dr Wojciech Zareba, our past president. Dr Zareba has enriched our Society with fundamental changes to our constitution. His open and democratic way to lead the Society is highly inspiring and I hope to be able to continue on the same path. Dr Zareba has secured the organization of our annual meetings for the next 4-5 years in incredible locations (with great organizers in each location!). Secondly, my gratitude to Dr Larisa Tereschenko, who organized the 44th International Congress on Electrocardiology (ICE) in Portland, last June. She took on the responsibility to organize the renewed joint meeting of the ISE-ISHNE (International Society of Holter and Noninvasive Electrocardiology) which resulted in provoking scientific discussion. We all enjoyed her team's collegiality and they truly made us feel at home. Sessions were well-attended and abstracts from the meeting will be published online in the Journal of Electrocardiology.